Digital Wave Publishing provides publishers and organizations with a seamless system to automatically transform any publication (magazines, newsletters, reference works...) into a fully digital edition with delivery, tracking, archiving and more!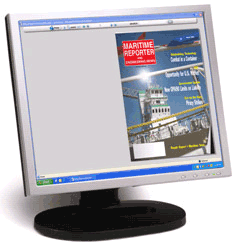 With DWP you can market and deliver any print publication materials in easy-to-read digital editions over the Internet without the requirement of additional software! Delivering an exciting reading experience to people world-wide.
Now finally, you can provide greater access ease of usage, and controlled management of your organizations documents and publications. Real print quality, cost saving E-Publishing solutions.
Fully searchable, even by Keyword, DWP provides multiple solutions including content digitization and management, transformation, archiving, search, access, and delivery.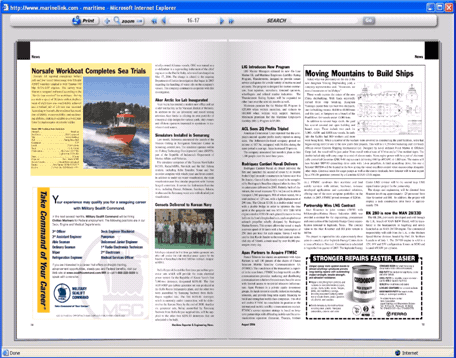 Ideally suited for:
B2B publishers
Educational institutions
Libraries
Professional organizations
Corporate "In-house" Publications
The DWP system provides the look and feel of the print edition, while offering digital enhancements to allow readers an experience very much like an ink-and-paper magazine delivered electronically.
DWP provides a complete solution that reaches out to your audience, Increases readership while providing new advertising and selling opportunities. Through our integrated tracking features you will finally get valuable marketing intelligence including reader stats, which articles/ advertisements are viewed -even click through stats to help quantify the value and interest generated by articles and advertisements.